Dielectric duplexers
We consider to make dielectric duplexers.
We would like some feedback on this post from interested future customers (no commitment).
The early prototype is like this with SMA connectors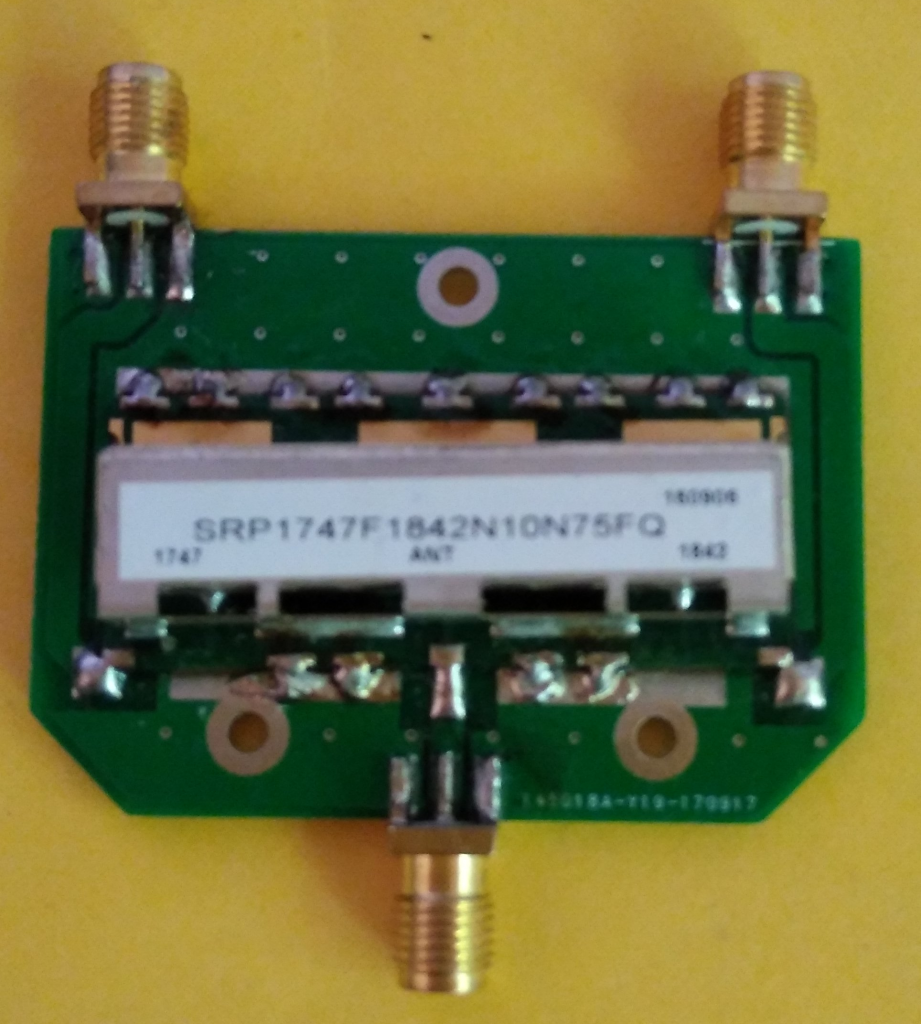 This is much cheaper and smaller than cavity duplexers.
The technical specifications are also a bit lower: insertion loss is about 2dB, rejection between channels is around 50dB, maximum power near 2 watts
Target price would be 50€/piece,
shipping will also be low cost as the device is small.
We consider these 3 bands
Band3:1710-1785/1805-1880MHz
Band7:2500-2570/2620-2690MHz
Band13:777-787/746-756MHz
Connectors can be SMA or U.FL (we will supply also the cables if needed).
We actually need some feedback to decide to produce these devices
If you need some other devices on top of USRP, Lime, … you can also feedback in this post.